Sustainability
A sustainable company
in a sustainable industry
We always look 20 years ahead. We evolve and keep pace with changing technology, but we believe we can do even more for our planet, our industry, and for the patients who rely on our customers' medicines.
Our company values are strong and consistent. Implicit in them is a high level of corporate social responsibility in worker safety, sustainability and environmental issues.
We adhere to the highest standards of health and safety in the pharmaceutical industry. We work tirelessly to prevent risks, ensuring that industrial safety is paramount and fully incorporated into all operations.
Our respect for the environment drives us to follow best practices and achieve full certification in managing solid and liquid waste.
We seek to improve, always. Our commitment is an investment in the future

EHS Integrated Policy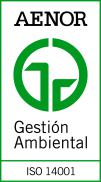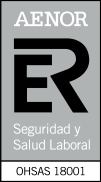 More about Lebsa