14th Mediterranean Congress of Chemical Engineering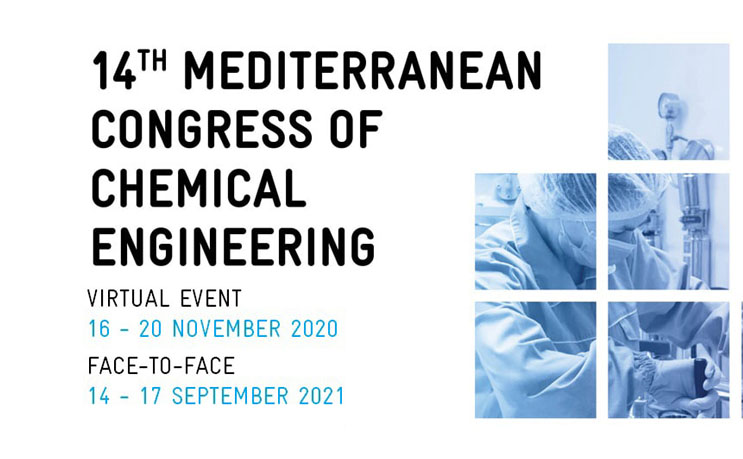 In our current state of pandemics, everything has changed, and we've been searching for alternative ways to stay updated and keep on working. One example was the recent Mediterranean Congress of Chemical Engineering, an important event in which our R&D team is always eager to participate.

How is the 14th Mediterranean Congress of Chemical Engineering being held in the current worldwide crisis?

Read the experience of Beatrice Ravasio, one of the top members of our R&D team, and a lecturer at the Congress under the section "Pharma & Health & Food," with the topic "Applications of the Aza-Michael Reaction and Flow Chemistry for the Synthesis of Active Pharmaceutical Ingredients."
About the Mediterranean Congress of Chemical Engineering
The Mediterranean Congress of Chemical Engineering is an
international event
started back in 1978 and currently held as a triennial meeting within the framework of
EXPOQUIMIA
, an international conference in Barcelona. This Congress is held with the technical and scientific support of
SEQUI
, Enginyers industrials de Catalunya, and AIQS.
In previous years, this event was held as a part of the international exposition
EXPOQUIMIA
in Barcelona. This year, and due to the current state of global emergency, there's a hybrid version of the Mediterranean Congress of Chemical Engineering instead. It is a
two-part event
, including one virtual session held on November 16-20, 2020, and an on-site event that will be held on September 14-17, 2021.
This year's topic was based on
Circular Economy and Environmental Sustainability
. During the virtual session held on November 16-20, we enjoyed various talks from brilliant speakers, including the father of the Circular Economy theory, Walter R. Stahel.
LEBSA's experience as a lecturer in the Congress
LEBSA's team had a part in the 14th Mediterranean Congress of Chemical Engineering. We participated in the virtual forum with our
investigations in the developments of new processes and models in flow chemistry technologies
. Our results confirm that flow chemistry technologies reduce the environmental impact of chemical processing while improving product quality.
For LEBSA, it's been a great experience to participate in this international event, as stated by Beatrice Ravasio, our Flow Chemistry Project Manager. After giving her talk, "Applications of the Aza-Michael Reaction and Flow Chemistry for the Synthesis of Active Pharmaceutical Ingredients," she stated:
"It's been a pleasure to participate in the 14th Mediterranean Congress of Chemical Engineering with such an innovative project that combines
sustainability, product quality, and new technology development
, three key aspects of LEBSA. Staying in line with the latest investigations in chemistry, biochemistry, and new technologies is mandatory to
revolutionize the field and offer higher quality in our products
every time, for our clients' sake. It is very encouraging and vital for us to
share ideas with experts at an international level
and keep in touch with professionals in our field to give rise to breaking-ground achievements, find solutions to common problems, and establish communications for future collaborations".
Contact us here
to learn more.