EDQM grants the CEP to our API Dequalinium Chloride
In LEBSA, we are proud to report the recent updates about our products and services to our clients. This time, we are glad to inform our partners and customers that the European Directorate for the Quality of Medicines (EDQM) has granted a CEP to our API Dequalinium Chloride on Dec 18th, 2020.
As of now, LEBSA is the first API Manufacturer to receive a CEP or "certificate of suitability", an achievement not yet met by another manufacturer of this Active Pharmaceutical Product in the market.
This certificate is now another evidence of our regulatory experience as well as our recent growth and level of compromise with our clients. Moreover, after receiving this certificate, registry and update processes of MAH are easier to do.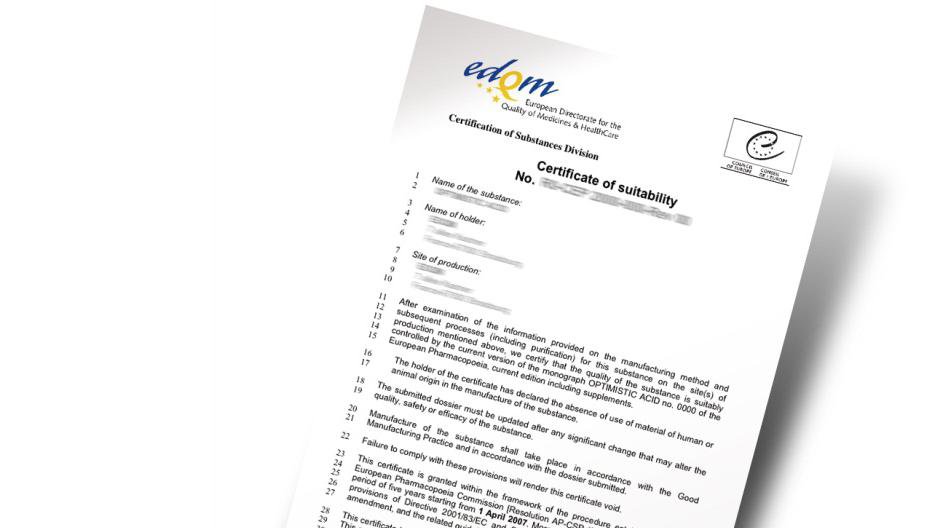 What is CEP?
CEP stands for "Certificate of Suitability to the monograph of the European Pharmacopoeia". It is a certificate of suitability granted to confirm that materials used in the manufacture of pharmaceutical products and itself comply with the current requirements and high standards of quality laid down in the European Pharmacopoeia monograph and guidelines.
The submission to grant this CEP was laborious and time-consuming. In this case, the evaluation took 2 years before the certificate of suitability was given. Throughout this time, EDQM evaluated the manufacturing process, packaging, controls, stability of the product, and the structure of this drug substance.
Now that we have obtained the CEP of Dequalinium chloride, this certificate can be used for FDF approval in the Marketing Authorization Application or variations made by the Marketing Authorization Holder.
If you need further information, do not hesitate to contact us.