LEBSA bets on R&D in order to achieve better strategic alliances
At
LEBSA
, we're not falling behind in
developing strategic alliances
and investments to maximize the quality and reach of our products. Today's active pharmaceuticals ingredients (API) manufacturing sector is
not only expected to produce new molecules
and stay on top of the industry. We are also facing an increasing need to
offer a sustainable line of production and supply chain
.
Green technologies
are becoming a new trend to care for our health and the planet we live in. This may be seen as a challenge, but it is also an opportunity for growth and improvements. In this volatile and changing environment,
LEBSA bets on innovation and R&D 
to answer the call. We decide to continue being a
benchmark in the manufacture of APIs in Europe and the rest of the world
. Thus, our approach includes eight essential actions we are currently taking to face the challenge: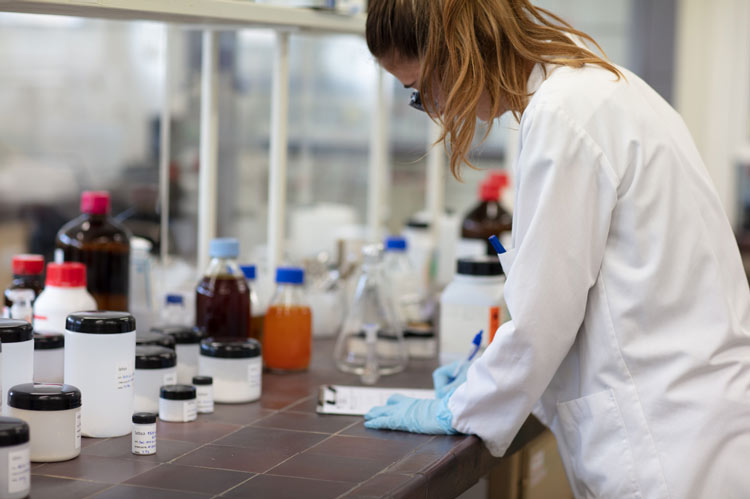 R&D Team Strengthening
For us,
R&D
is an essential step for
growth and improvement.
We have recently created alliances with new, highly qualified professionals to meet the demands of an ever-changing environment. Currently, 18% of LEBSA's staff make part of the R&D team.
Expansion of our product pipeline
At LEBSA, we bet on
pharmaceutical research
in order to develop new niche molecules according to the market needs. Because of that, we are continually working to offer a broader range of products to our clients and partners.
New facilities
As a part of our expansion project, we are also
 investing in new facilities
. They include new R&D laboratories in 2020 with modern, spacious, and very comfortable spaces.
New technologies
We are implementing
 new methods and technologies
for production processes. One of them is based on
Flow Chemistry
, which allows conducting advanced chemical processes in a more efficient, sustainable and flexible way.
New equipment
The implementation of new technologies and investing in new facilities bring about the requirement for
new equipment
. We are not falling short in giving our R&D team all they need to keep evolving and offering the best solutions for the
manufacture of APIs
.
Improvements in manufacturing processes
We want to guarantee to give our clients and partners the best value for the money. For that reason, we're continually evaluating and optimizing the
manufacturing processes with the alliance of highly qualified personnel.
Partnerships and alliances
We strongly believe that
strategic alliances and partnerships
are fundamental for growth and development. Thus, we're establishing third-party partnerships in the co-development of new products, with synergies that allow adding added value for the client.
More efficient work methodologies
We are adopting
 the Lean methodology,
which is meant to optimize the team's resources, personnel, and energies to create more value for the customer. By implementing new work and project management methodologies, we're
 gaining efficiency in project control and ensuring time-to-market.
At
LEBSA
, we strongly believe that our investments in research and development are not only the key to our growth but also to our partner's success. Thanks to all these latest innovations we are able to meet the challenges in this increasingly fast-changing world.
If you want to know more about it, do not hesitate to contact us.