How LEBSA values help build more profitable alliances?
At
LEBSA
, we aim to
 create solid, trusted and long-term relationships 
with our
clients 
in order to
cooperate on the achievement of their goals
.
 How do we do it
? We work along with our customers focusing on three shared values which are equally applied to the client, the company and the employee. These values are: innovation, nearness and rigor.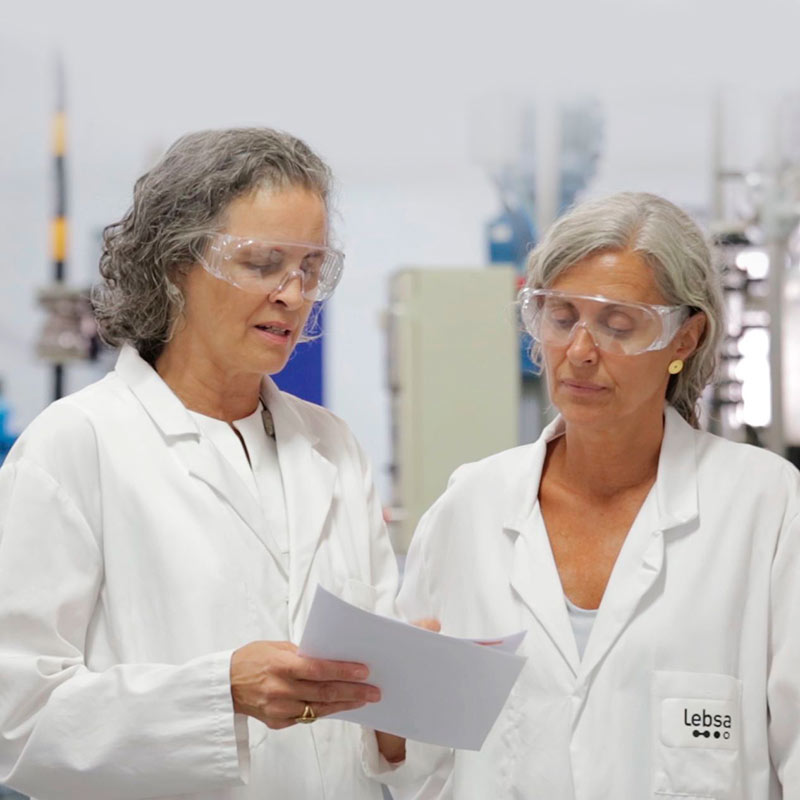 Innovation

Innovation is at the heart of how we build more profitable alliances with our clients. We listen to and understand their needs and propose innovative solutions or services to their problems, ensuring continued success.

Not only that, but we bring vision to our client's business – a vision toward the future. We focus not just on the short term, but on how we can provide them with the best possible long term results and add value to each process.

Beyond this, we strive to identify areas of improvement on a personal level and work proactively on them. Our devotion to provide our clients with the highest quality services encourage us to be constantly innovating. Thanks to the relentless employee commitment to continued improvement, we are able to help our clients overcome their hardest challenges.


Nearness

When it comes to working with clients, we believe in real relationships by promoting trust, security, and long-term cooperation. That is why we consider nearness and collaboration the main pillars of our relationships with our partners.

As a company, LEBSA stands out for its transparent, flexible and customer-centered service, which contributes to adopt trusted partnerships with each and every client. We provide honest and empathetic feedback, share resources, and respect our team members.

Our employees are always trustworthy even in unfavourable situations. They are really committed to understand our client's needs and meet their objectives and therefore work persistently to achieve their success.




Rigor

To our clients, our rigor ensures excellence and reliability. We continually strive to increase our customer satisfaction by meeting or exceeding their expectations for product quality, service and delivery.

At LEBSA, we live out this value by promoting knowledge-sharing, efficient collaboration, and unparalleled quality. This allows us to deliver on our promises, avoiding unnecessary delays.

Our employees are committed to their work on a personal level, too – our team is results-oriented, focused on scientific rigor, and on providing clients with the APIs they need to be at the forefront of the market.









Our Values Enable Your Success – And Our Success!

Our three core values are what enable our success – and yours! By dedicating ourselves to Innovation, Nearness, and Rigor, we are able to build successful relationships with our partners, and optimize their invested resources to save time, obtain higher-quality products, and achieve the best possible results.