Presenting "Entenent LEBSA": our origins, values and philosophy
On Friday, 29th of April, during the commemorative event for Lebsa's 70th anniversary, the "Entent LEBSA (Understanding LEBSA)" document was presented. This corporate document has the aim of sharing the company's origins, values and philosophy among all Lebsa employees and highlighting the effort made through all these years to improve Lebsa's results and growth.
The occasion was also an opportunity to bring together the board of directors and to present the objectives set in the middle-term future for Lebsa, such as launching new products or developing more sustainable procedures.
The event concluded with the entire Lebsa staff celebrating the company with a toast and a small appetizer.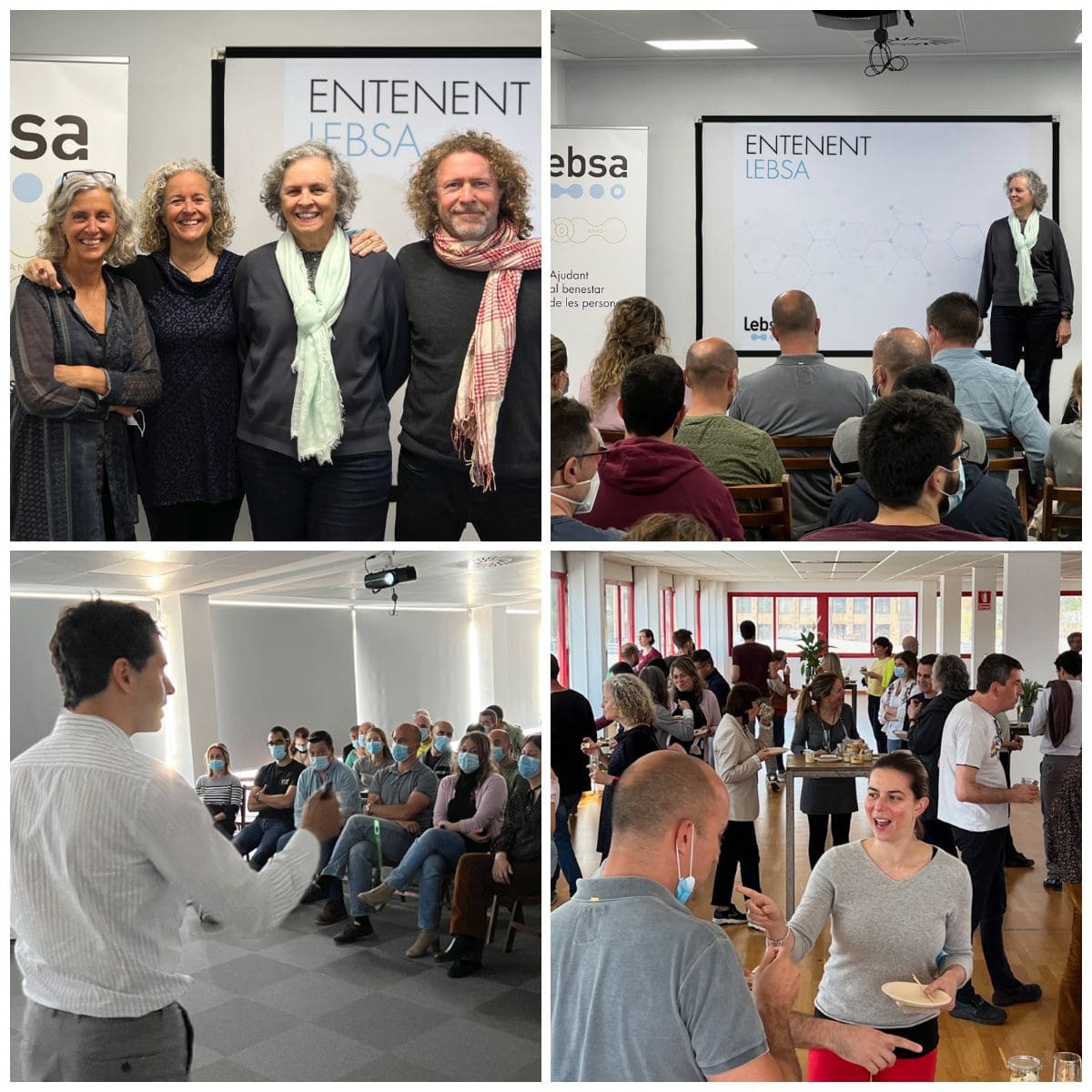 1. Lebsa's Shareholders; 2. Maria Luisa Espinós's speach; 3. Sergi Collazos's speach; 4. Event's aperitif