Working from home: How LEBSA faces the new situation through innovation
Due to the COVID-19 coronavirus pandemic, many countries throughout Europe are still under lockdown orders. To help combat the spread of this virus, LEBSA has shifted some employees to remote work. We are taking every precaution possible to adapt our activity to the new situation and ensure the production of active pharmaceutical ingredients (APIs) at our facilities.
Below, you can learn more about the actions we've taken to combat COVID-19 while maintaining product quality and emphasizing employee safety throughout this difficult time.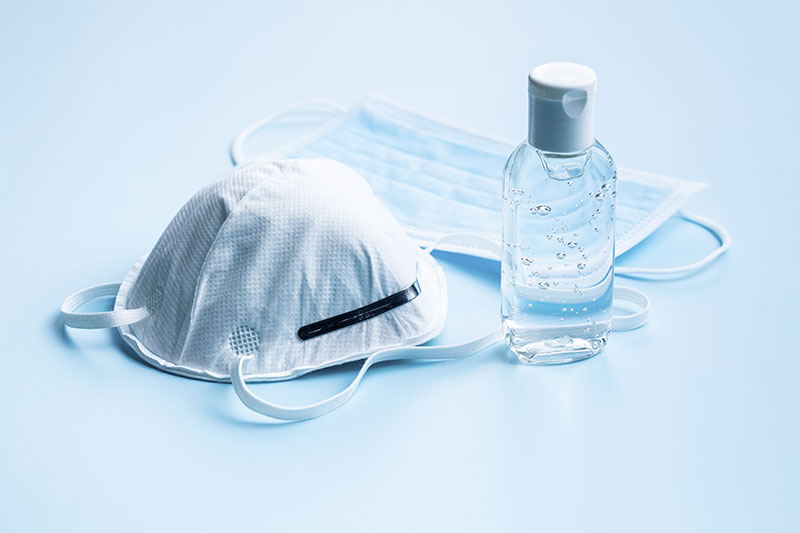 Work environment safety: Hygienic & cleaning measures
We are working with all relevant authorities to stay up to date with the risks of COVID-19 to our employees and clients, implementing all the regulations required by health authorities.
In addition, our EHS (Enterprise Health & Safety) policy is very rigorous, ensuring safety and comfortable working conditions to essential employees at our facilities, for whom telework is not an option.
We have continued to improve our safety standards throughout the pandemic, with the deployment of widely-used antibacterial hand sanitizers, use of additional PPE (personal protective equipment) where necessary and possible, and even more stringent and rigorous cleaning and hygienic measures.
Remote work, when possible
Part of our office staff are now working from home. This ensures that we can minimize the spread of COVID-19 in our facilities. Our employees who are working remotely are provided with large-screen monitors and make use of digital tools like Webex, Skype and other new technologies for internal and external meetings.
Moreover, phone calls are being forwarded during working hours to ensure that operations and customer service are always reachable at all times – so both our external clients and internal teams can always communicate effectively with each other.
Accelerated digital strategy
At LEBSA, we began adopting a digital transformation strategy several years ago, and the adoption of these policies and tools has been speed up due to COVID-19. Some of these measures will be kept in our activity in order to make our operations more efficient, facilitate family reconciliation and continue working on a people-oriented approach.
Flexible working hours
We have made our working hours more flexible for both remote employees and employees who have to be physically present at our laboratories. This also contributes to reduce the number of workers in each physical facility and maintain recommended social distancing.
Giving our best to our clients and employees
We know that these are challenging times for companies all throughout Spain and Europe and at LEBSA we are taking every step we can to adapt to today's changing world and to continue facing the challenges of tomorrow. We believe that our team and our customers have what it takes to make the best of the situation and emerge stronger than ever in close partnership. That's why, throughout this crisis, our production has not faltered – and we continue to manufacture high-quality APIs for customers throughout the world.
For more information about our services and the measures we're taking to continue providing excellent quality standards, you can contact us online.