New LEBSA Facilities With Leading Equipment: Exceeding Client Expectations
At
LEBSA
, we are
always looking forward –
and thinking about how we can improve our operations,
make our company grow
and continue to
exceed our client's expectations
.
Our most recent investment in a new facility near our main manufacturing plant
is the latest step that we've taken to
prepare our company for the future.
We've Invested In A Brand-New Building Near Our Plant In Barcelona
At LEBSA we have recently opened a
new innovative facility in Cornellà, Barcelona,
adjacent to our current manufacturing plant. The building is
more than 3,000 square meters
and has been designed to house:
R&D laboratories
Quality control laboratories
Office workspaces
Warehouse facilities
This new facility, which is part of our
 strategic commitment to innovation and excellence
in the manufacturing of APIs in Europe, will allow us to conduct
a new R&D projects, control product quality more efficiently and streamline operations management
– leading to better overall products.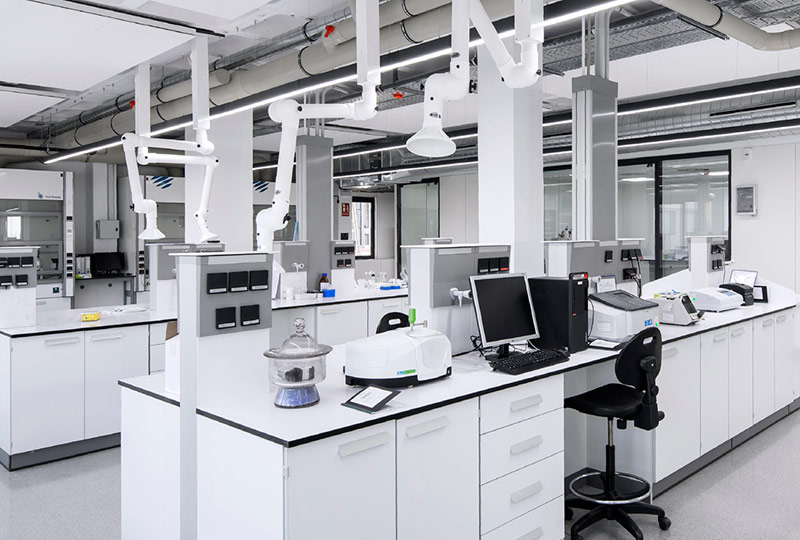 Our New R&D Facility Includes Advanced Technology For Better Results
At LEBSA we firmly believe that
 technology is undoubtedly one of most valuable assets of the company
. This is why we are particularly excited about the investments we have made in
leading equipment and advanced technology
in our
R&D laboratories
. We have provided our laboratories with the latest and greatest tools for our R&D personnel, including:
Low-Flow Reactor Corning®
Biotage® microwave synthesizer
UHPLC Waters ® Acquity ARC with mass detector
HPLC Agilent® liquid chromatography equipment
These technological advances have been implemented in order to
provide the highest service level to our clients.
Optimal Comfort, Design, And Workflow For Unparalleled Efficiency
Beyond advanced technology,
 we have also made investments in optimizing the comfort and efficiency of our offices
and laboratories. We have consulted with experts and the latest guidelines to
create a safe and efficient workplace
that will allow our staff to conduct their jobs effortlessly. In turn, this
 leads to better workflows
that meet Lean and efficiency criteria, which
 mean less product waste, faster turnaround times and quicker production schedules
, among other benefits. Furthermore, our clients will be provided by
 higher-quality products,
delivered on time and on budget.
LEBSA Is Investing In The Future – Today!
This latest innovation is just one of the many ways to continue to improve our products and services and exceed the expectations of our clients.
 With our new facility,
which is currently fully operational,
we will be able to continue providing our valued customers with the products they need
in Europe and worldwide.